Guest Author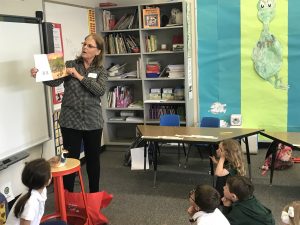 Barbara has taught everything from Bible study to 4 year olds, to accounting to adults. Her expertise is in English, grammar, writing, and speech.
Barbara loves to visit preschools and elementary schools to read her books and present a lesson. In addition to being entertaining and interactive, the books contain interesting facts about loons and quail. Barbara does not charge a fee for a classroom visit; however, she will bring an order form in case the teacher or any of the students wants to purchase books at a discounted price.
Lessons Learned
Facts and Sounds of the Gambel's Quail
Facts and Sounds of the Great Horned Owl
Flora and Fauna in the Sonoran Desert
Leadership
Cooperation
Facts About the Common Loon
Life on a Lake
Animals Who Live Near Lakes
Predators
Family Security
Facts About the Common Loon
Curiosity
Communicating with Others
Growing Up
Exploration
Facts About the Common Loon
Sounds of the Common Loon
Reasons for the Loon Calls
Respecting Parents
Family
Geography – Minnesota and Arizona
Migratory Patterns
Friendship
Adventure
Sounds of Desert Animals
Objectives
Check for prior knowledge
Read aloud one or all of the picture books
Ask questions about the story
Review facts learned in books
Assist with coloring pages
Answer students' questions
Students love to squeeze the Audubon plush birds to hear their calls.