Happy New Year
Happy new year! According to Larry's Words of Wisdom, "Toss 2020 into the fire and toast 2021 with a Cosmopolitan." I added the Cosmo part; Larry's on the wagon. He tried a sip of his human dad's Bud one time, and it didn't come out so good – if you catch my drift. Someone posted on Twitter today that she didn't know what she was wearing to the living room New Year's Eve. I responded, "I heard there's a party in the laundry room. It's casual dress, and the music is better." It's kind of sad when the only conversations you had in 2020 were tweeting with people you don't even know. Looking back on the year, there are a couple of good things that came out of it: laughing at all the memes about vacationing in the spare bedroom, and making new friends on Twitter. 'Cause, baby, there wasn't anything else to do.
Except, I published Larry's Words of Wisdom, A Yellow Lab's Inspirational Quotes book. (Shameless self-promotion, here.)
I survived a lot of New Year's Eves. Let's take a journey down memory lane.
Pre-Children New Year's Eve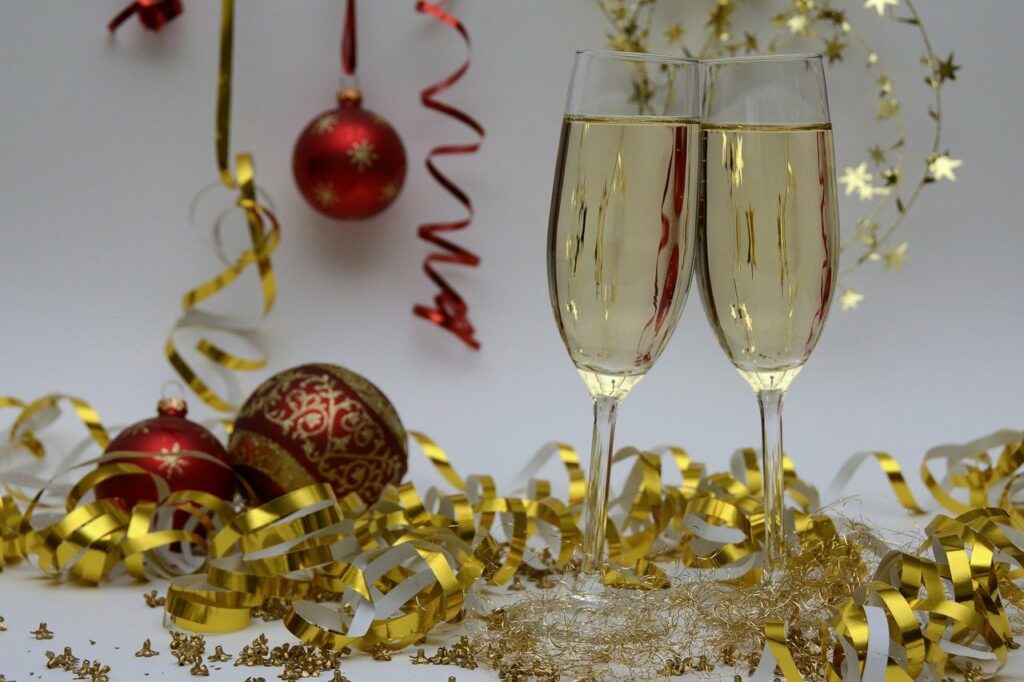 Pre-children New Year's Eves were the wild years. The years when I could party well past midnight and into the wee hours of the new year. Hubby and I used to meet up with friends to gorge ourselves on cheese, beef stick, and onion dip – and drink. There's a custom in Greece where men play cards all night on New Year's Eve. The winners look forward to having a good year and the losers were destined for a troubled year. Apparently, we all lost our card games December 31, 2019.
I remember the year hubby and I were invited to a New Year's Eve party by someone we didn't know very well. Sure, why not – it's a party, and it's in a posh neighborhood. Back in those days we got dressed up for parties – it was fun – big hair, lots of eyeliner, and rhinestone sparkles adorning my neck. We rang the doorbell and were enthusiastically welcomed into the festively decorated foyer. Someone handed us drinks and we strolled in to mingle. After a little while, I turned to my husband and asked, "Do you know anyone here?" He responded, "Nope. I thought you knew them." As it turned out, we were at the wrong address. We politely excused ourselves, thanking the hostess for the wonderful party, and skedaddled out the door. We finally found the correct home and grazed at their snack table and open bar. I think that was the year we swore off Harvey Wallbangers.
Family with Babies New Year's Eve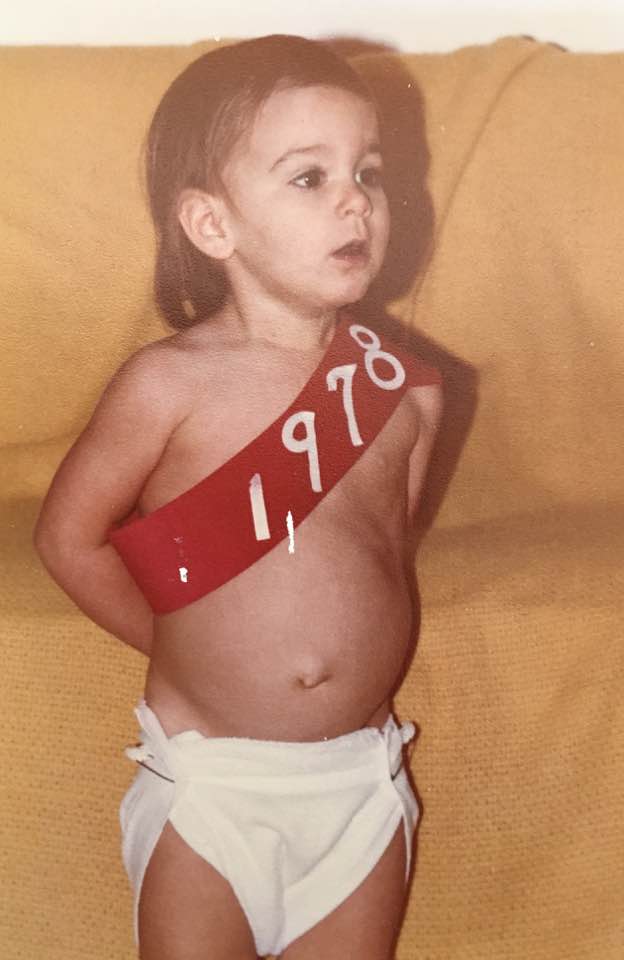 Since it was difficult finding a teenager to babysit on New Year's Eve, we usually hosted our own parties. I like going to big parties because I can hang with one or two groups and no one notices I'm not mingling. Small talk is not my forte. When it comes to hosting parties, my stress level increases to the level of watching black floaters in my eyes bouncing off my lower lashes and losing my peripheral vision. Therefore, I stick to inviting a few close friends. Charades was the game of choice, and everyone went home at 12:15 AM.
One year, Baby Son was fussy and wouldn't go to sleep. After the guests left, I had to figure out where I could pass out and still keep him confined. The bathroom seemed the logical place, so I closed the door, lowered the lid on the toilet, and let him crawl all over me as I lay on the floor with one eye open. That was the year I poured the rest of the Captain Morgan down the sink.
Family with Teenagers New Year's Eve
Mom and Dad's partying days ended, and the teenage partying days began. Teenage daughter wanted to have a friend spend the night. I thought that was an excellent idea, until I discovered the liquid level in the vodka bottle had actually increased. I'm sure she figured replacing consumed alcohol with water seemed like a good idea at the time.
Teenage son told me he was spending the night at a friend's house. Little did he know that I knew he had a night of drinking planned. I had to give him credit, though, he never drank and drove. The next day he stumbled into the house around noon, went to the refrigerator, chugged a quart of orange juice, visited the toilet, and collapsed in bed. That was the year he swore off tequila.
Mid-Life New Year's Eve
The children moved out, but I still worried about them when ringing in the new year. Once a Momma Bear always a Momma Bear. As for hubby and me, we went to movies on New Year's Eve. My task was to find a movie that himself would like and I could tolerate. He's not into romance or chick flicks, so I had to find action or war films. It worked out pretty well for a few years, then we became content watching reruns of Dick Clark's American Bandstand and the Waterford ball drop at midnight. A night cap of Baileys Irish Crème was the drink of choice.
Y2K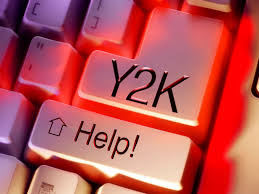 Then there was Y2K, New Year's Eve 1999. Since our technology and everything computer related was based on two numbers, it was thought that when the clocks ticked to 00 a digital meltdown would occur. Elevators would halt, planes would drop from the sky, nuclear weapons would be launched, ATMs would spit out cards, all data would be lost. You think trying to find toilet paper was bad, we hoarded water, freeze-dried & canned food, cash. We were all doomed because of the pending apocalypse.
I remember exactly what I was doing New Year's Eve 1999, cleaning my pot shelves. Strange, huh? I guess it's like putting on clean underwear or making your bed before you go on a road trip – you don't want people to think you're a slob if you're in an accident. I had the TV on to be alerted when other countries hit midnight. Australia didn't blow up. New Zealand didn't disappear into the ocean. The buildings in Dubai didn't collapse. So, I figured I was safe once midnight came to Arizona.
New Year's Eve 2020
What to do on December 31, 2020? We can't party at a stranger's house. We can't go to the movies. Our children are grown up. Our friends, who have been part of our bubble during this pandemic, invited us over for dinner. No masks, French onion soup made with the Gruyere cheese I have left over from one of my culinary disasters, black-eyed peas, pork ribs, and a glass of wine. Why pork? Because pigs root forward, symbolizing progress in the new year. Why black-eyed peas? Round foods resemble coins, which means we will have a financially successful year.
What are you doing, or did, on New Year's Eve 2020?
Wishing all of you who've made it this far into my blog a very happy, healthy, safe, and prosperous new year. Woo-Hoo, it's 2021 – we made it.
Speaking of Being Financially Successful
I have books for sale. I'm running a special sale on all my picture books. Only $10 each through January 31, 2021 – and I'll personalize them for you. (Larry's Words of Wisdom book is already discounted, and he will stamp it with his pawtograph.)
Purchase the children's picture books from my website, and I'll give you a $2 refund. Happy New Year!