Welcome to Renner Writes
Renner Writes showcases books written by author, Barbara Renner. Barbara understands the importance of reading and wants to make a difference in children's lives. As a guest author, Barbara reads her books to preschool and elementary school classes. Lessons that teach children creativity and critical thinking skills are part of her presentations.

Member of Society of Children's Book Writers and Illustrators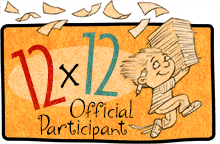 Participant in 12 x 12 Picture Book Challenge
Spring! Time to Build a Nest, A Story about Trumpeter Swans
A beautifully illustrated story that includes facts about the magnificent Trumpeter Swans.
QUINCY THE QUAIL PICTURE BOOKS
Quincy shares stories about his desert home with children ages 3-7. Both entertaining and educational, every reader discovers interesting facts about the Gambel's Quail through notations on almost every page. The books contain animal sounds that can be heard using QR Codes and a QR Code Reader App on a smart phone or other device. Children love to read about Quincy's adventures and listen to the quail sounds.
LISTEN TO THE COVEY OF QUAIL
BOOKSTORE LOCATIONS
Barbara's five-star rated books can be found in the following gift and bookstores:
QUINCY THE QUAIL
LONNIE THE LOON and TRUMPETER SWANS
Harriman State Park of Idaho – Island Park, ID – (208) 558-7368
Cherry Street Books – Alexandria, MN – (320) 763-9400
Cultural Center Gift Store – New York Mills, MN – (218) 385-3339
Whatnot – Park Rapids, MN – (218) 732-4494
Dorset Books – Dorset, MN – (218) 255-0179
The Island Bookstore – Mackinac Island, MI – (906) 847-6202
The Willow Bookstore – Perham, MN – (218) 457-0402
Tamarac National Wildlife Refuge – Rochert, MN – (218) 847-2641
Annie Bloom's Books – Portland, OR – (503) 246-0053
The Shop at Dunvilla – Pelican Rapids, MN – (218) 384-1910
Riverview Place – Pelican Rapids, MN – (218) 863-4040
Roger and Barbara at The Backyard Station in Frazee, MN