Known as Jane-of-All-Trades, Barbara has worn many hats in her lifetime, from bookkeeping to banking to teaching. She loves to travel too, and "Oh, the places she has been" range from Tahiti to New Zealand to Iceland to Ireland to Greece. And she's not done yet. So many places to go!
---
Isn't every English teacher's dream to write the next great American novel when they retire?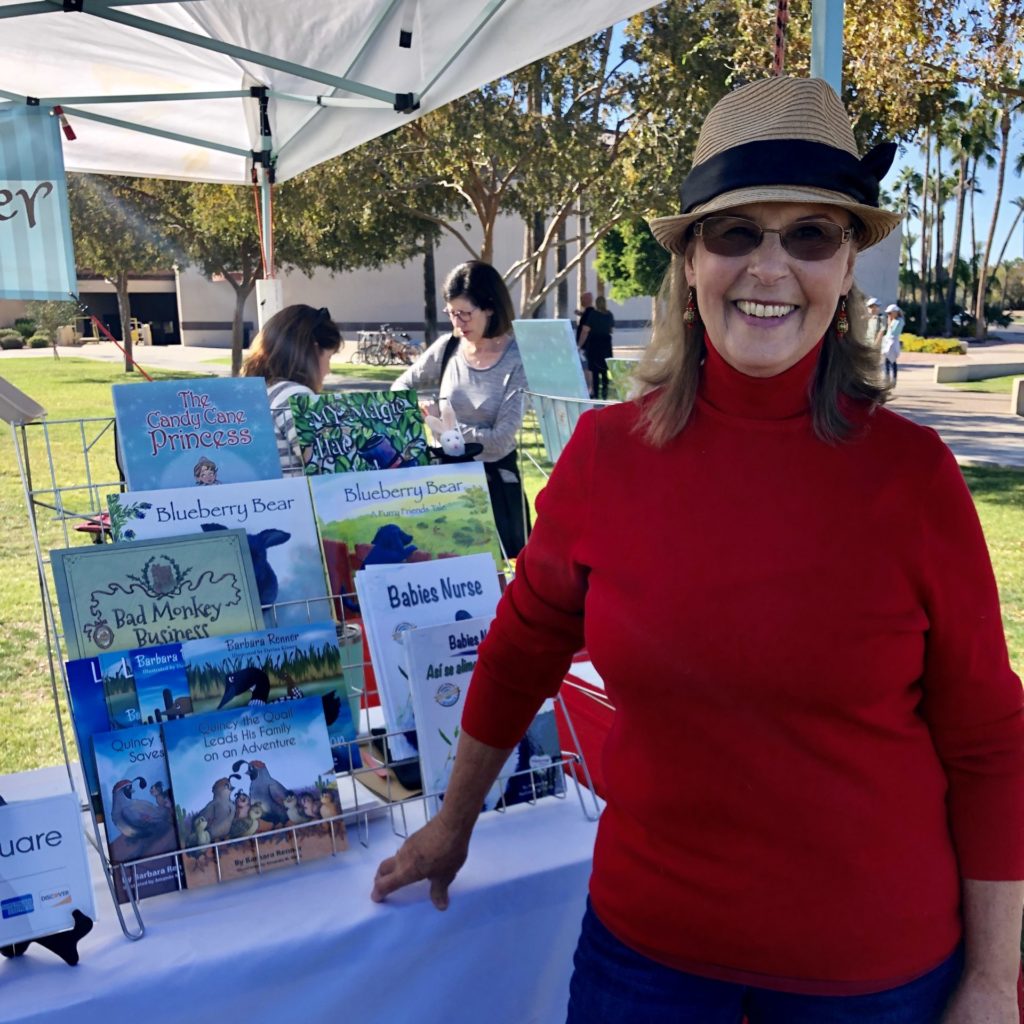 Barbara had the same dream, except she decided to write children's picture books.
Her Informational Fiction books contain interesting facts, sounds, and themes of kindness and friendship.
Barbara developed an innovative way to have children listen to actual animal sounds in her books. QR Codes are not just for advertising!
---
RENNER WRITES PUBLISHED MATERIALS
From picture books about birds, to inspirational quotes by Larry the Lab, read more about Barbara's published materials below.
CHILDREN'S PICTURE BOOKS
Lonnie the Loon
Barbara and her husband have lived in Arizona for over 40 years where they raised their daughter and son. In the summer, they used to visit Minnesota to escape the desert heat and fish in the land of 10,000 lakes. Barbara was fascinated by Minnesota's state bird, the Common Loon, and wanted to write about them. That's why she wrote a series of picture books about Lonnie the Loon.
Quincy the Quail
The Gambel's Quail are unique to the Sonoran Desert in southern Arizona and scurry around Barbara's Phoenix neighborhood. Because they are so cute, Barbara decided to write a series of picture books about Quincy the Quail. Quincy is a lovable character who is a little clumsy but revered by his family as a leader.
Trumpeter Swans
During one of Barbara's visits to the Tamarac National Wildlife Refuge in Minnesota, she discovered Trumpeter Swans. Once on the endangered species list, they can now be seen in most states across the northern part of the United States. Barbara has written two entertaining picture books about Trumpeter Swans.
CREATIVE TEAM: MEET THE ILLUSTRATORS
Meet the three illustrators who brought each character to life
---
LARRY'S WORDS OF WISDOM
Annual Calendar
Barbara creates desk calendars with photos of her yellow Lab mix, Larry, and his words of wisdom.
---