This week I'm interviewing children's book author, Phoebe Fox. Several years ago, Phoebe and I entered manuscripts in the same contest run by Southwest Human Development (SWHD), a nonprofit organization in Phoenix, Arizona dedicated to early childhood development. SWHD promised to illustrate and publish the winning manuscript. Phoebe won the contest and to be honest, I was a little jealous. Who was this Phoebe Fox? Then I met her at a book event and discovered she is a delightful and caring author of books that children and parents love to read. I'm happy to call Phoebe Fox a friend, and am delighted to interview her.
Librarian
Barb: Tell us a little bit about yourself and include a tidbit of information not many people know about you.
Phoebe: As a young child, I loved books, but reading did not come easily to me. I was a slow reader and was even tested for dyslexia. Writing, however, just seemed to flow out of me. I wrote poetry for fun, had numerous pen pals, and kept a journal from the time I was in 3rd grade through the end of college. I attended Barrett at ASU, where I majored in Early Childhood Development. Following graduation, I completed my Masters in Curriculum and Instruction, and the next year, I landed a job as a first-grade teacher in the Gilbert School District. I loved our library days, and I would stay with my class, helping the librarian and secretly wishing I had her job. I realized I wanted to be surrounded by children's books, sharing their wonder with students of all ages. At that point, I made up my mind to get a library science endorsement. Shortly after, I was hired to be a library media specialist in the Tempe Elementary School District.
Babies Nurse
Barb: You've written and published six children's picture books. Tell us about these books and what inspired you to write them.
Phoebe: As a teacher, I was fortunate to have the summers off, which gave me time to write and travel. In the summer of 2003, my husband and I had an incredible opportunity to live in a small coastal town in Cinque Terre, Italy. He worked on his music, and I wrote stories with the hope of one day becoming an author.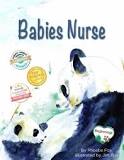 Over the next five years, we had three children, all boys. I read to them constantly, and they were the inspiration for much of my writing. Babies Nurse was the first book I truly thought of getting published. It was 2005. I was nursing my first son and discovered how few children's books existed on the topic of breastfeeding. It wasn't until 2018, however, that this dream finally came true! Babies Nurse is a rhyming picture book that celebrates the beauty of nursing mammal mothers and babies. It was translated into Spanish, and comes in a bi-lingual version that recently won the International Latino Book Award for Best Children's and Youth Poetry Book.
Up Up Up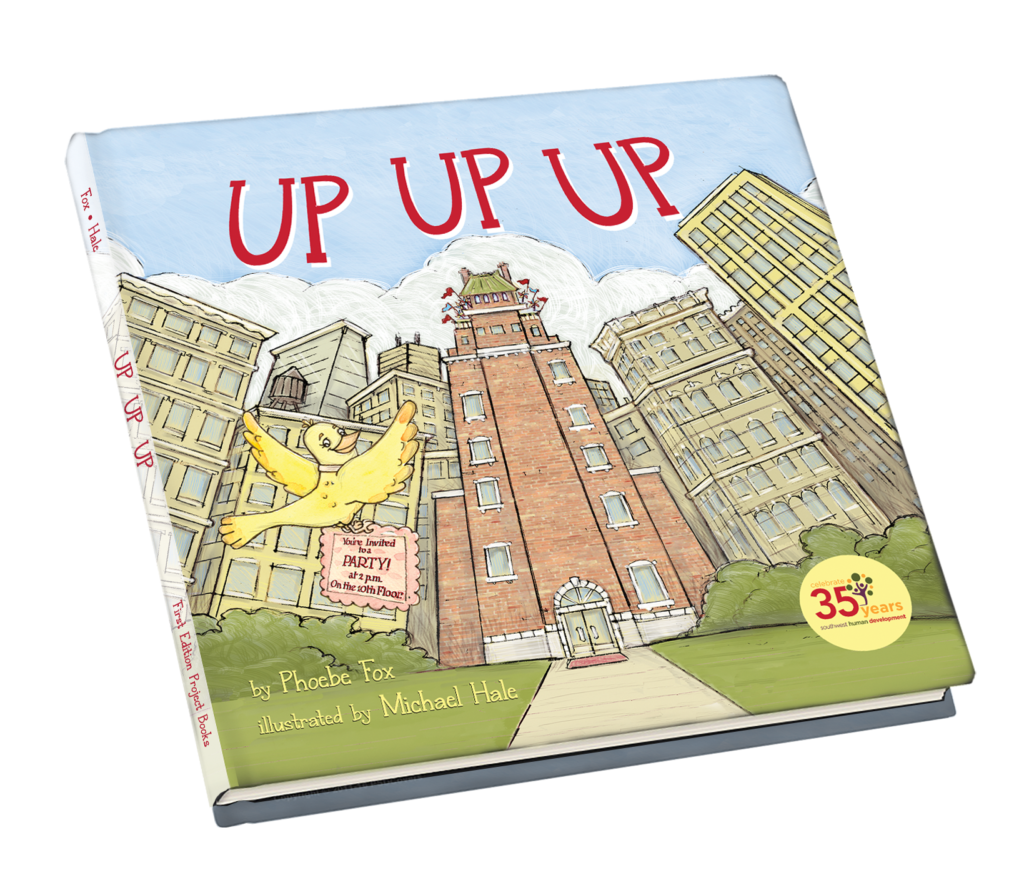 Before the publication of Babies Nurse, my manuscript titled Up Up Up won a picture book contest hosted by Southwest Human Development, Arizona's largest non-profit dedicated to early childhood development. My boys always loved the glass elevator at the Burton Barr Library in downtown Phoenix, and one day, I was inspired to write a story of 10 animals, crammed into an elevator, on their way up to a party on the top floor. The book is full of animal sounds, counting and number recognition opportunities for the reader, and fun-filled illustrations by author-illustrator Michael Hale. Up Up Up was published in 2016 with a "buy one, give one" model, which means that for every copy purchased, Southwest Human Development will give a book to a child in need in Arizona. Isn't that wonderful?
Starry
Starry's Haircut (©2015) and Starry Gets Lost (©2017) were inspired by a little sheep, who lived at Montessori Center School, where my boys attended preschool. The students there helped take care of the sheep and were able to observe her spring "haircut." Because my middle son was strongly against getting haircuts as a toddler, I wrote the story of Starry's Haircut to show him they're not so scary, even for a sheep. The sequel, Starry Gets Lost, follows Starry on her quest to find the school children, who have gone on a field trip. Poor Starry ends up getting lost along the way. What's funny about this is that on my way to my first school visit to share this book with kindergarten children, I MYSELF got lost! Thank goodness for cell phones. The school secretary answered my call and kindly guided me to where I needed to be. Starry, on the other hand, has to use her strong senses of smell, hearing, and sight to find her way home to her pen, under the apple tree.
Panda Proud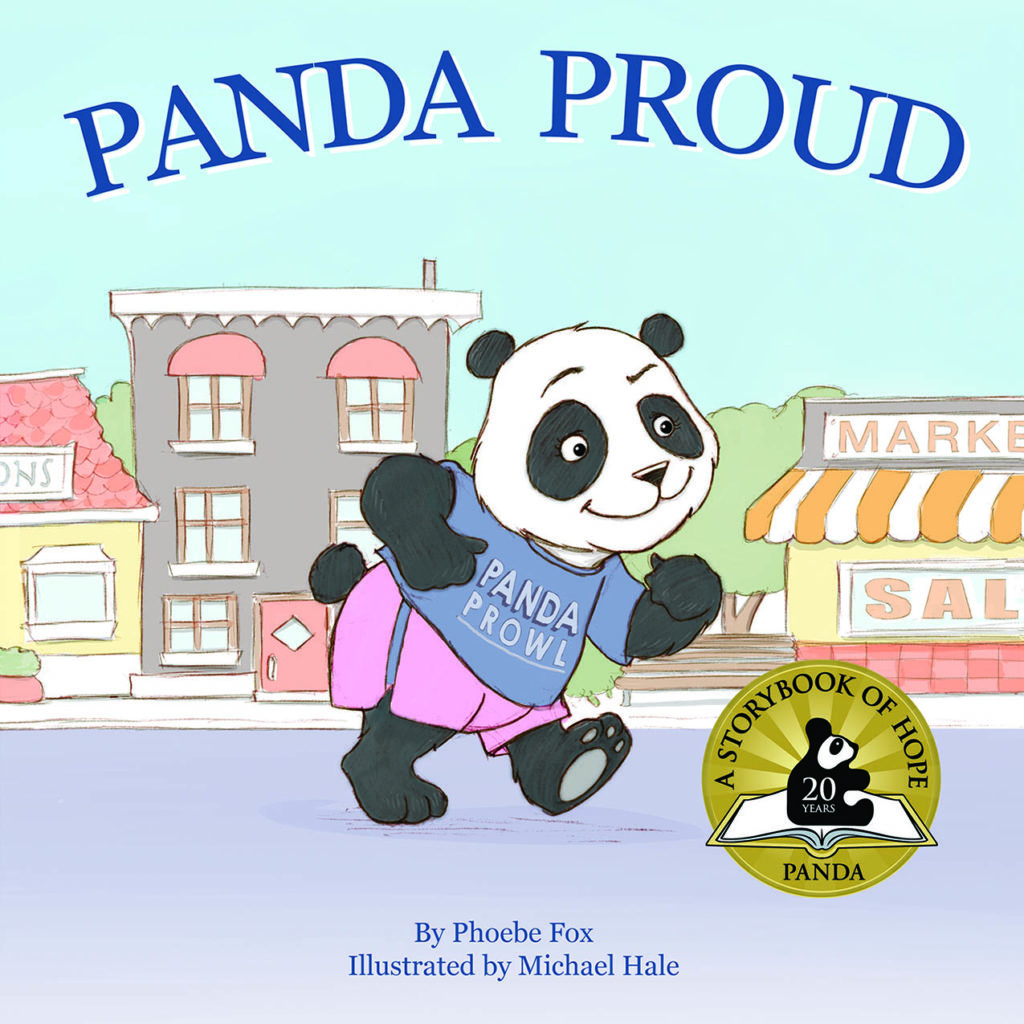 Next came Panda Proud. In 2018, I was asked to write a children's book to celebrate the 20th anniversary of the non-profit, PANDA (People Acting Now Discover Answers). Panda Proud is a story of true friendship and the connection between service for others and self-worth. Panda is a bumbly, tumbly little cub, whose best friend, Tiger, is always by her side. One day Tiger gets very sick. Panda and her mama decide to join a group of caring animals, whose aim is to help sick children. As the group's fashion show draws near, Panda worries she'll trip and fall on the runway. It was an honor to work with PANDA on the project, and I am very proud of how the book turned out.
Babies Bond
Barb: Your father-in-law, Jim Fox, illustrated two of your books. Tell us about those and what it's like working with family.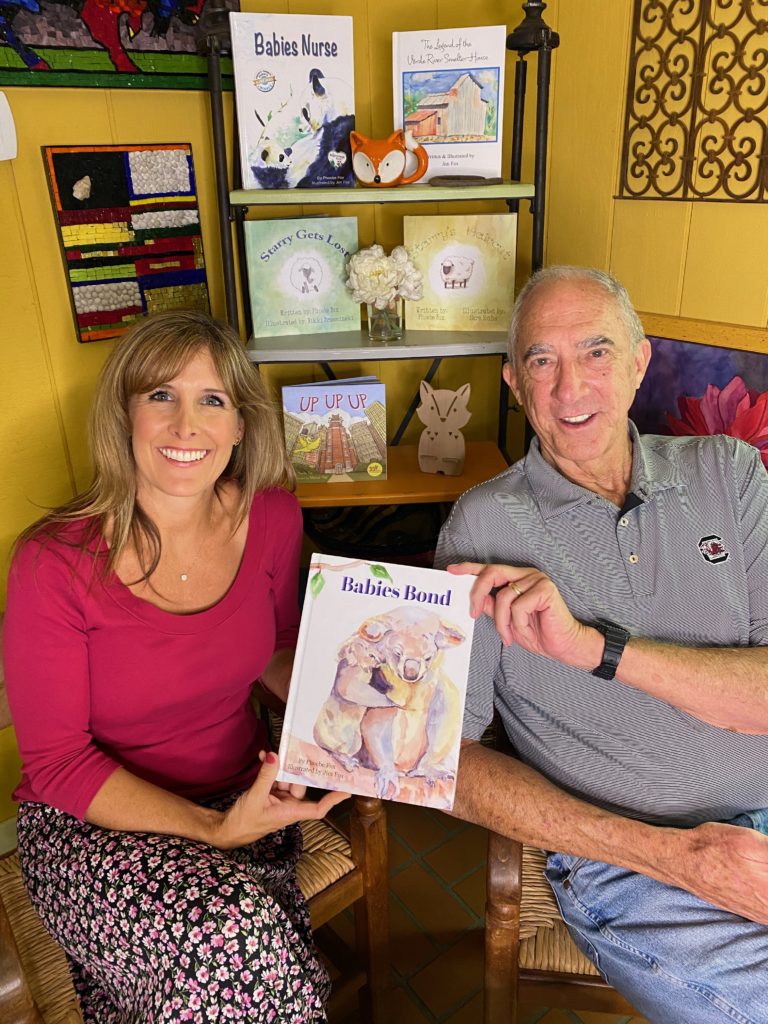 Phoebe: Yes, Jim Fox is the illustrator of Babies Nurse and Babies Bond. Babies Bond is a collection of haiku poetry for children, highlighting the bond between mammal mothers and babies. It was just released last month. Jim is a Signature Member of the National Watercolor Society and the Arizona Watercolor Association. He is a retired NBA player and very talented illustrator. I feel truly lucky to be a part of his family and I have loved working with him!
Storytime Saturdays
Barb: You have a YouTube Channel called "Storytime Saturdays" where you read picture books. Tell us about that.
Phoebe: After our youngest son began preschool, I took the librarian position at Christ Church School in Paradise Valley. After three years, however, I had to resign to focus on my writing career. When I did, I realized how much I missed reading to students. So I started Mamafox Books' Storytime Saturdays on YouTube. With permission from the author and/or publisher, I read picture books written for preschool and elementary school aged children. My channel following has grown quite a bit this year since many libraries have been closed and can't offer their regular storytimes. Of course, a virtual storytime doesn't replace the cozy feeling of reading with someone in person, but it makes me feel good to be providing an educational channel for children. The channel also allows me to support other authors by helping them spread the word about their books. Each video is approximately five to 10 minutes long, and can now be found on my website under the Videos tab.
Author Advice
Barb: Do you have any advice for someone who is starting out as a new author?
Phoebe: What works for me is to have a big picture goal in mind, and then work backward. I think about what smaller goals will help me reach the end result and what the necessary steps are to achieve those goals. It seems to work even better if I write them on a poster board and hang it where I'll see it every day (i.e the laundry room)! My advice would be to celebrate small accomplishments. Reach out to others who have been successful before you, and ask them for help. Join groups of people who share your passion (SCBWI is a great place to start). Appreciate those who support you. And finally, do what you love. If it's writing for children, you won't be disappointed with the journey!
Spare Time
Barb: Tell us what you do in your spare time.
Phoebe: As a wife and mother of three, I don't have much in the way of spare time. I love to read, cook healthy meals, bake treats, and hike, camp and fish with my boys. We also volunteer in our community through Boys Team Charity. Exercise is important to me, too. I try to get moving every day, whether it's a bike ride in the neighborhood, yoga, tennis, spin, working out in our home gym, or a Zumba class!
Starry's New Friend
Barb: Tell us what you are working on now.
Phoebe: Now that Babies Bond has been released, I am happy to be moving toward publication of the third Starry the Sheep book, Starry's New Friend. Nikki Brzescinski (illustrator of Starry Gets Lost) has begun painting the watercolor illustrations, and I can't wait to see what she does with the book!
Here's a little synopsis: Starry loves her life in the school yard under the apple tree, but she often finds it lonely. When a new and uninvited guest arrives in her pen, however, Starry finds herself wishing for solitude once again. Is her relationship with Luna, the rowdy little goat, destined for failure? Starry's New Friend is a story about empathy and acceptance and is sure to warm the hearts of readers everywhere.
AASL CONFERENCE & SIMIS
Barb: It sounds like you are a busy, busy lady. Here are some photos of Phoebe in action:
Follow Phoebe
You can order signed copies of Phoebe's books on her website. Also, be sure to follow her on the following platforms and check out her Storytime Saturdays on YouTube.
Website
Facebook
Twitter
Instagram
YouTube
LinkedIn
Pinterest
Books for Sale
This is where I unabashedly advertise my own books for sale. You can order them here on my website. Upon checkout, please enter your mailing address and to whom the books should be inscribed.