Holy Week 2020 falls in the middle of the COVID-19 pandemic and during a world-wide quarantine to limit the spread of this deadly virus. By writing this blog entry, my wish is to bring you some beautiful photos that may bring joy and hope into your lives.
I'm doing my part and staying close to home, but walking 2 miles every day to enjoy some fresh air. These walks will certainly keep the pounds from escalating because of the added walks to the pantry for snacks. The colorful Spring flowers in my neighborhood give me a feeling of hope and new life. Where there is rain and sunshine, there are flowers.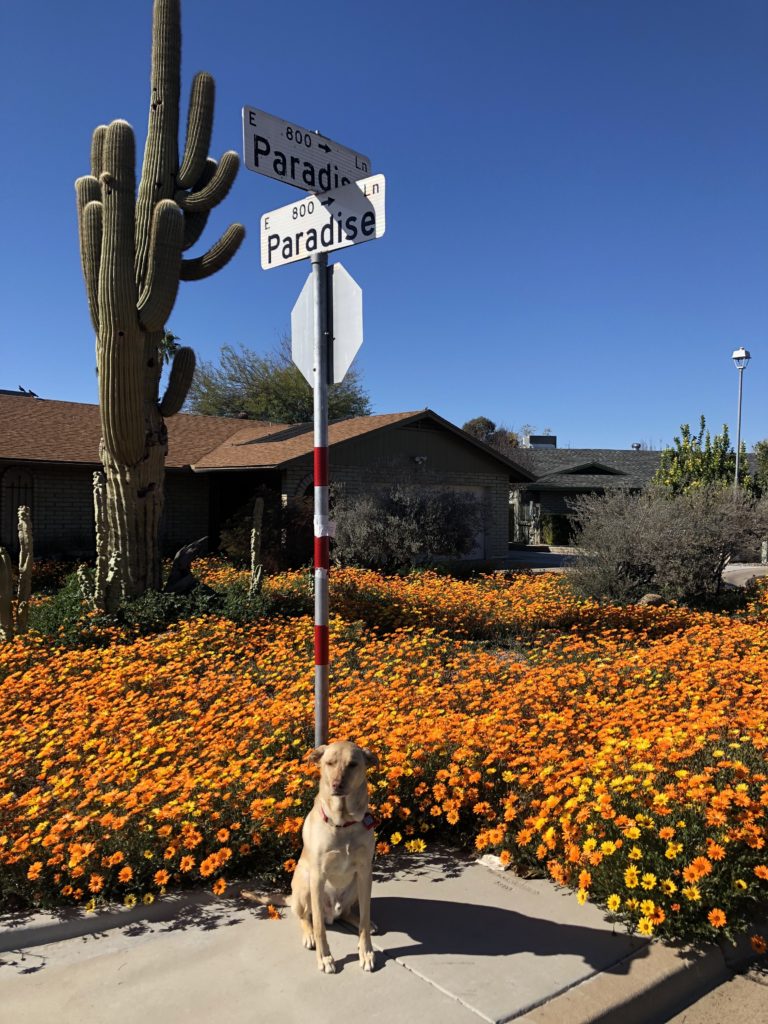 Another pastime keeping me from getting cabin fever is sitting outside in the wicker rocking chair my children gave me. I've found that I'm more aware of the singing birds. They continue to fly free and sing their songs, which gives me hope of a better world. Every evening around 6:30, one hummingbird flies back and forth over the surface of our lawn. Perhaps she's searching for nesting materials for potential babies that will ensure the survival of her species.
One day I broke quarantine to take some groceries to my daughter's house. As I was pulling up to her house, I swerved to miss a white Dove sitting in her yard. Afraid I would scare it, I carefully opened the car door and started taking pictures with my phone camera. It flew onto a tree branch, and then flew away. When I looked at the photos, I was surprised to find a perfect shot of the white dove in flight.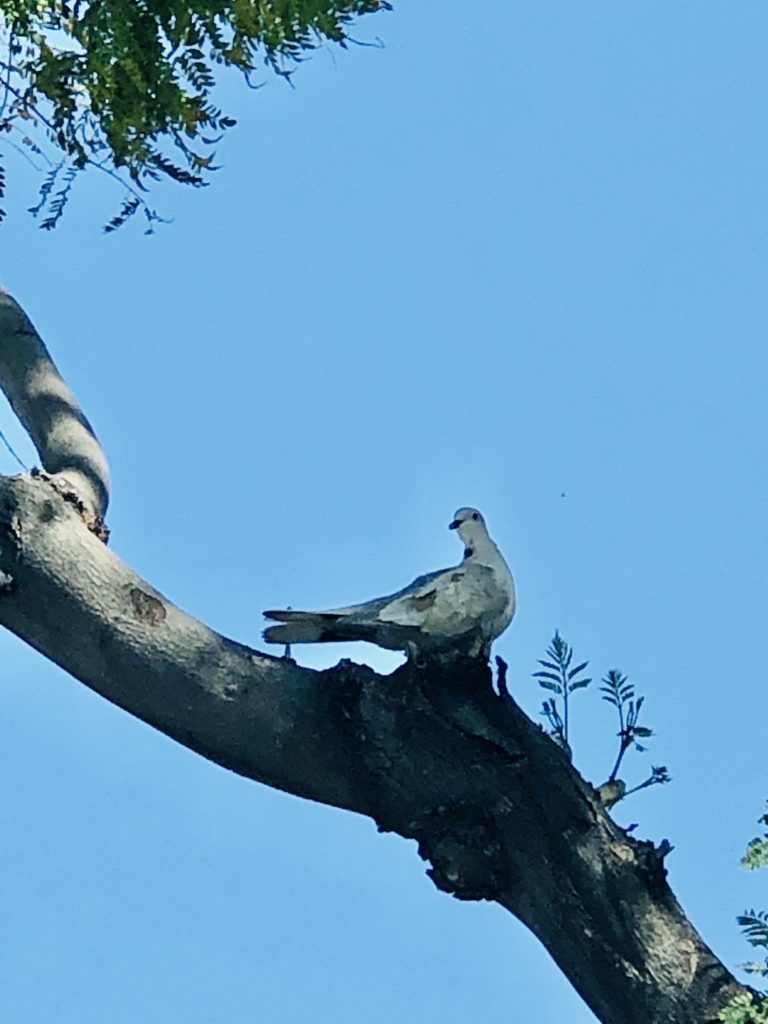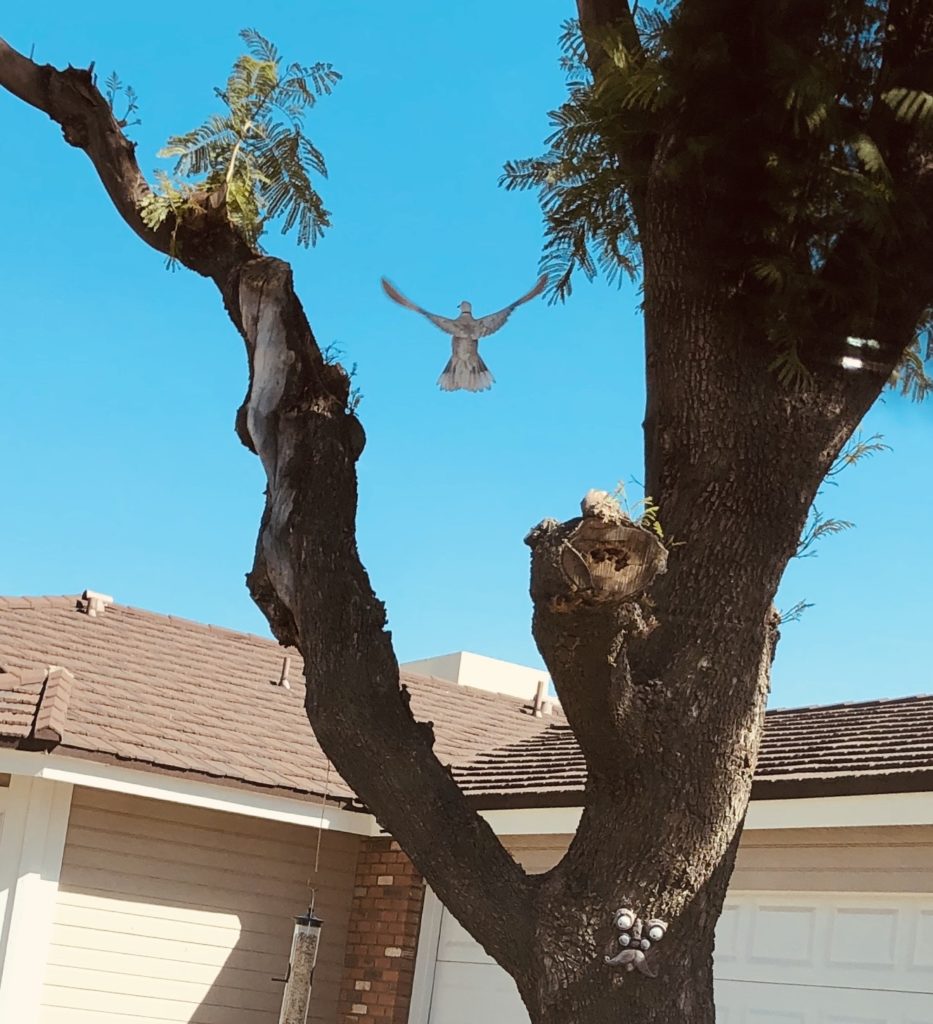 Rock doves, or White Homing Pigeons, are sometimes released at weddings, anniversaries, and other special events. They symbolize new beginnings, peace, and love.
While sitting in my chair outside, I have also been more observant of the movement of the moon across the sky. Holy Week marks the beginning of Passover and includes Good Friday and Easter. The dates of these religious celebrations are determined by the first full moon of the March equinox, or Spring, and is also known as a Pink Moon. It was named after a spring flower called Wild Ground Phlox. This week's Spring "Super Moon" is supposed to appear larger and brighter in the sky because it is closer to the Earth at this time than either of the other 2020 super moons.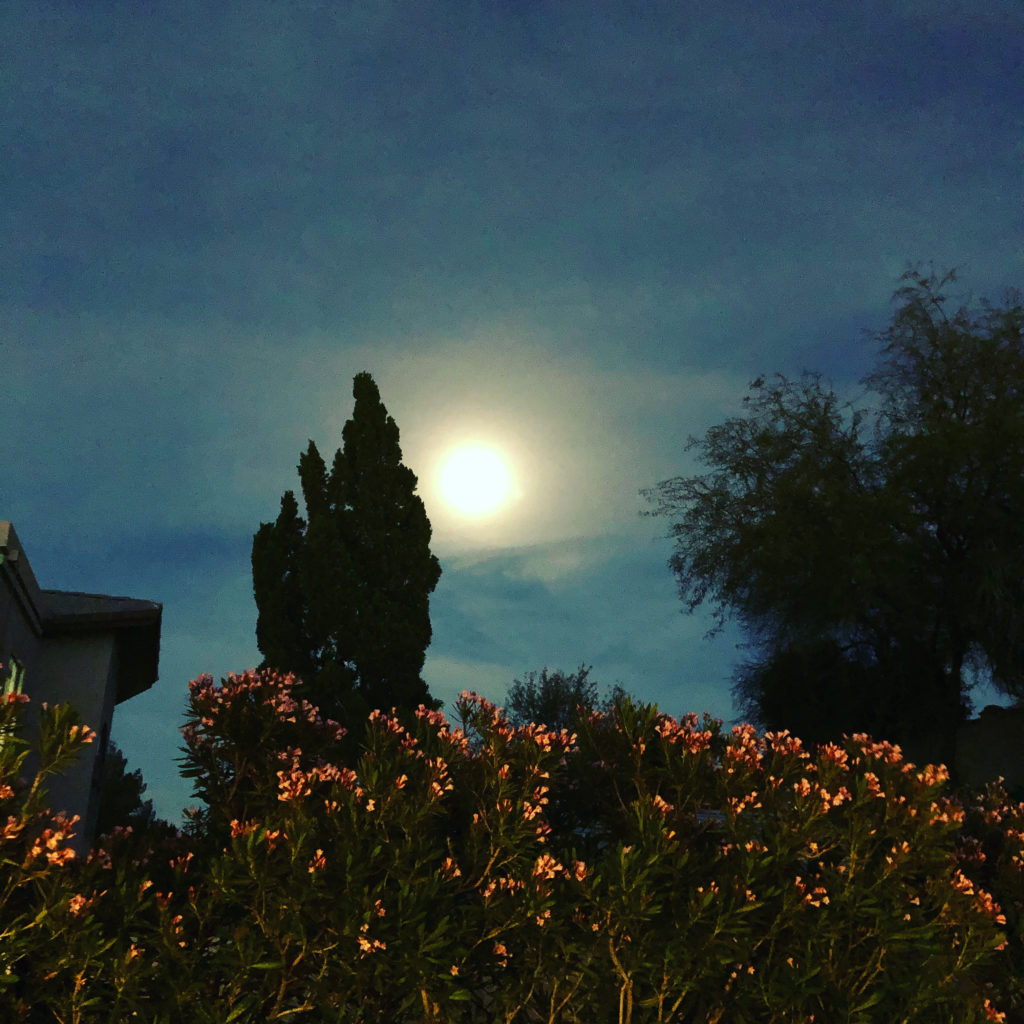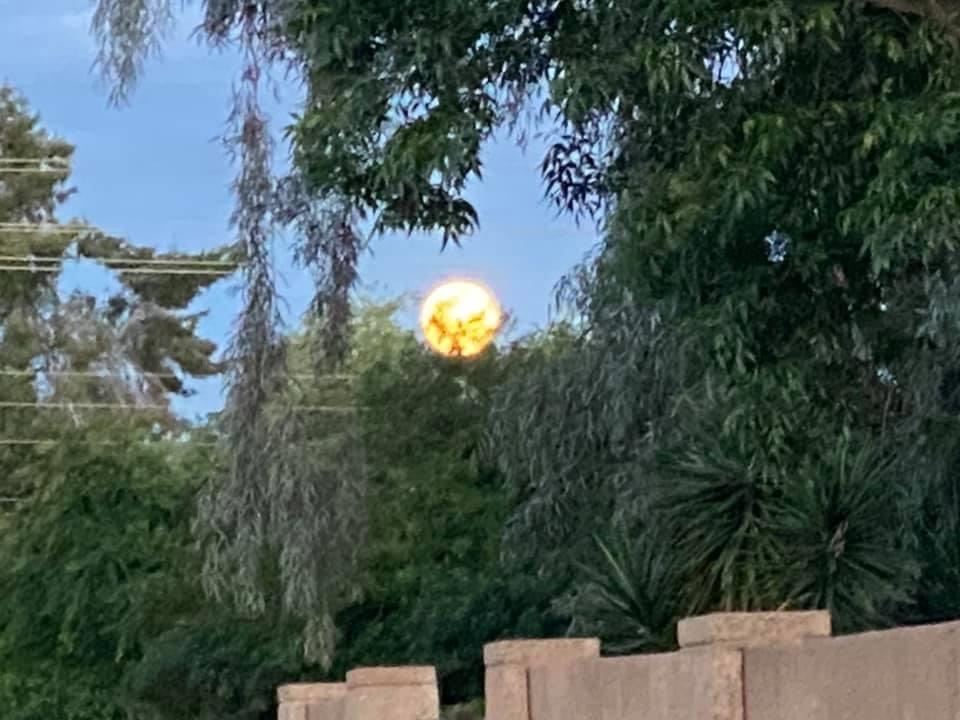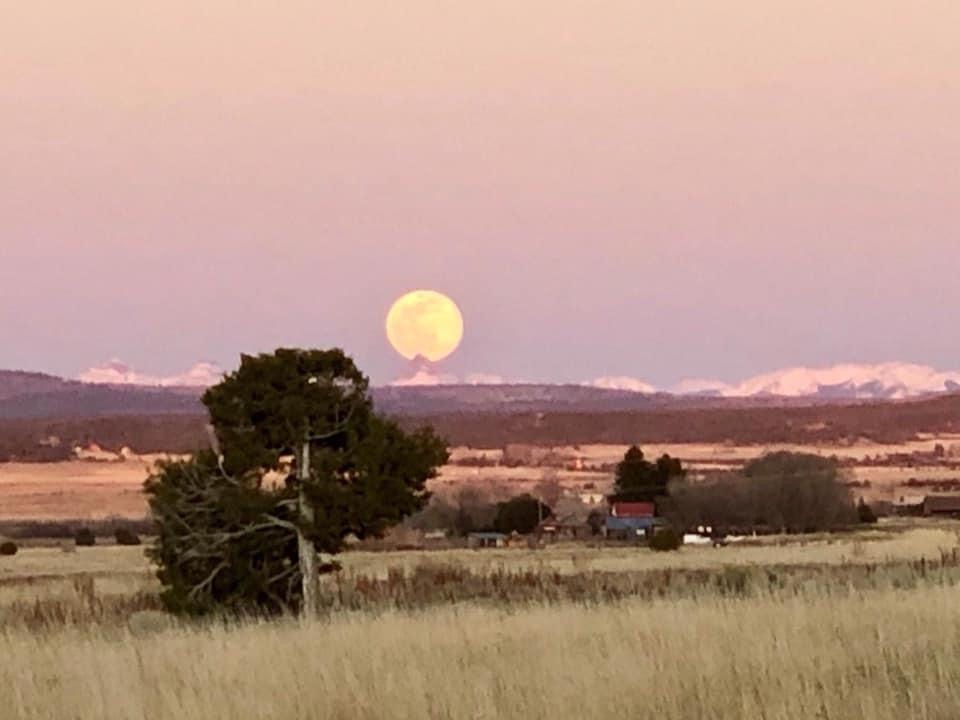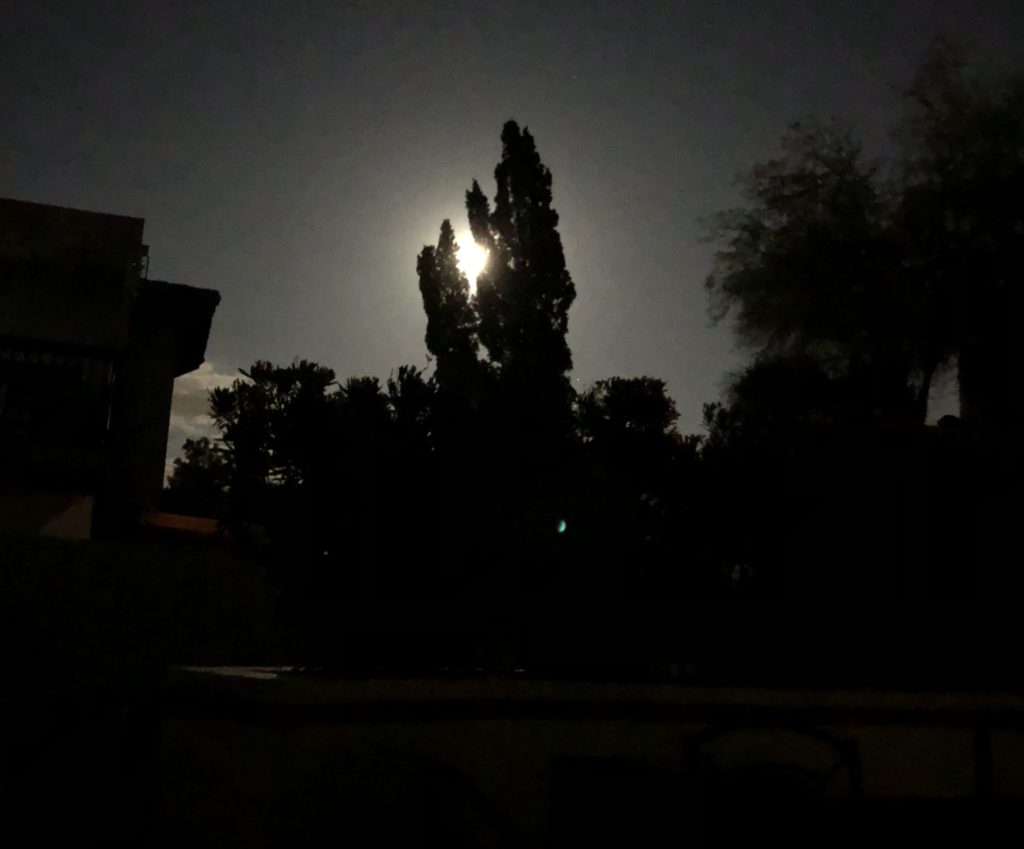 Did you enjoy these pictures of hope and new beginnings? May you have a very Happy Passover and Blessed Easter.
I'm giving away signed copies of my most popular Loon picture books, LONNIE THE LOON FINDS HIS HOME and LONNIE THE LOON LEARNS TO CALL to the first two people (U.S. only) who email me, [email protected], and tell me what you are doing to remain hopeful during this time of quarantine. Subject Line: Lonnie The Loon Book Giveaway.
If you'd like to purchase signed copies of any of my books, you can buy them from my website for a discounted price of $10 each. This offer is good through April 12, 2020. I will refund the difference between what you paid at check out and the discounted price.