ROCK AND ROLL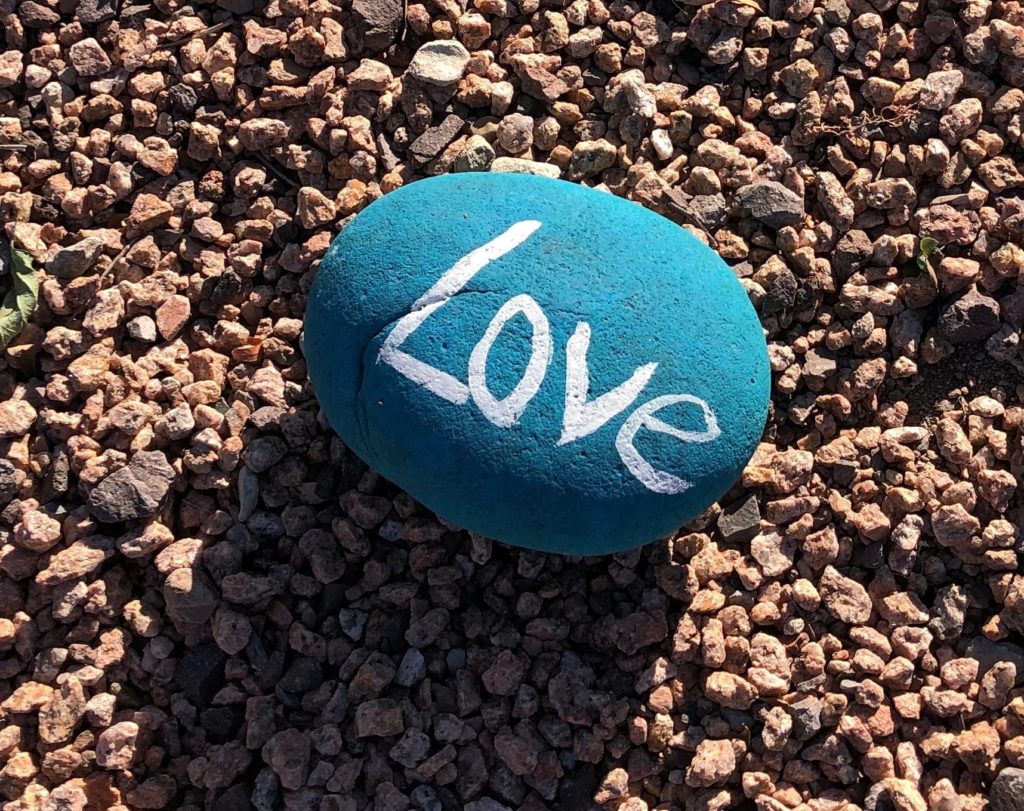 I ran the Phoenix Rock 'n' Roll Marathon. Well, I walked it. Okay, I walked the half, it was the half marathon. One early, very early, cold morning in January , my daughter and I busted out of our starting corral with 30,000 of our closest friends. We power walked our way through the clapping crowds, cheering pompom squads, and rocking bands for 13.1 miles, crossing the finish line in a mere 3 hours 42 minutes. I never claimed to be athletic. My track-runner daughter, however, was like a little filly who wanted to get on with the race, but dutifully stayed with her momma. She saw her chance to break free when she spotted the porta-potty a few hundred yards down the route, then waited for me to catch up.
ROCK CAIRNS
I walk the streets now, for exercise that is, along with a dozen other neighbors making good use of their time during the COVID-19 lockdown. Instead of my daughter, my dog, Larry, dutifully walks by my side – unless he sees a rabbit. The crowds lining our route are pretty quiet, but I can hear them cheering us on in their peculiar stone-faced way. The rock towers guiding our way must have been placed there by homeschooled children during recess. Just like marking a path through the woods, these cairns keep the walkers from getting lost – as if we'd get lost in our own neighborhood – but you never know.
ROCKING WORDS OF ENCOURAGEMENT
Along our route, glimpses of smiling faces and silent chants urge the walkers on to the finish line. I'm thinking the smiley faces were meant for the mail carrier, but I'm claiming them for me. Kudos to the parents who are homeschooling their children. Not only are they conducting art classes, they are also teaching geology, science, writing, and physical education. But it doesn't stop there. Rocking words of "have a nice day" and "stay safe" prove that basic morals such as kindness and compassion are also part of the homeschooling curriculum.
FINAL STRETCH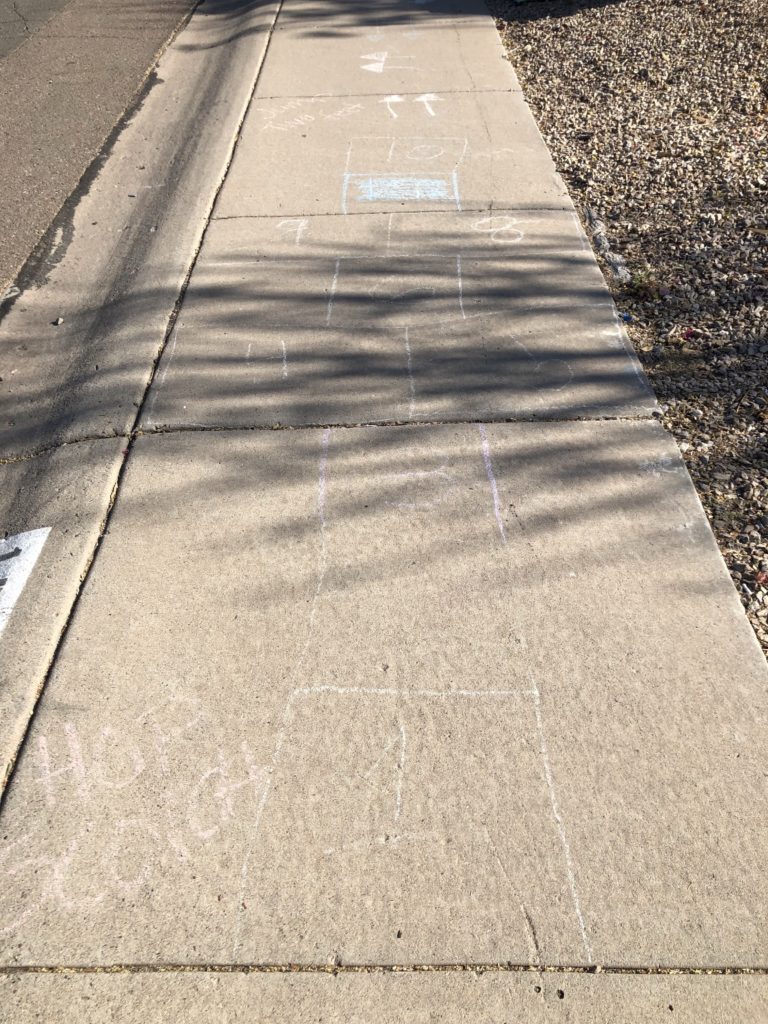 The final stretch of the neighborhood morning marathon separates the wimps from the warriors. Drawing a difficult obstacle course with sidewalk chalk, the mini tough- mudder-boot-camp coaches have drawn the ultimate challenge: hopscotch, jump with 2 feet, spin, jumping jacks, long jump, frog jump, figure 8s, hop on left foot, hop on right foot, annndd ruuuuunnn. I considered following these instructions, but was concerned no one would find me flat on my face until the next morning's marathon – err – half marathon, okay, 2.5 mile walk. (Here's a link with some great chalk art ideas.)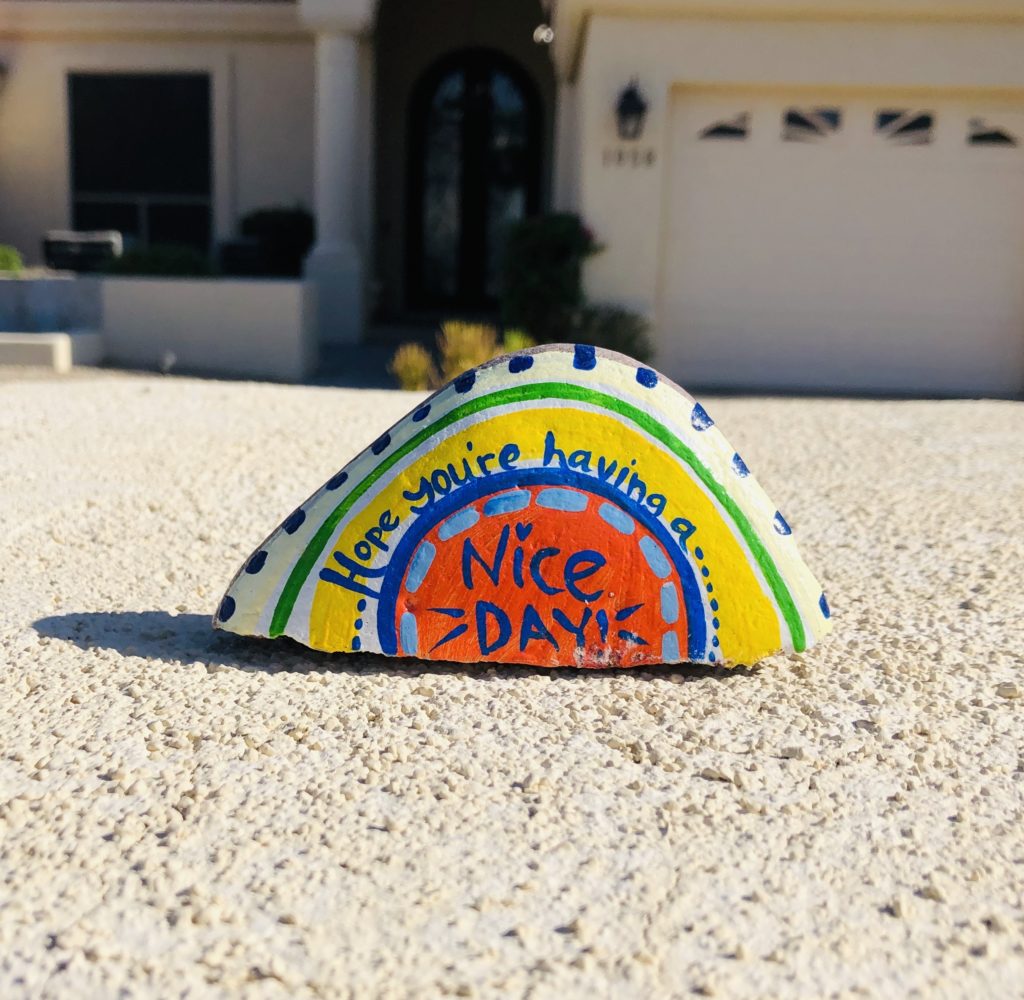 Rock on, Marathon Walkers
BIRD BOOKS FOR SALE
This is where I unabashedly advertise my books for sale. They are all discounted to $9.99 each if you buy them from my website. I'll happily personalize & sign each and every one, don my mask, and run to the post office for fast delivery.
Are you a Walker? Runner? Jogger? Hiker? I'd love to hear about your rocking experiences.